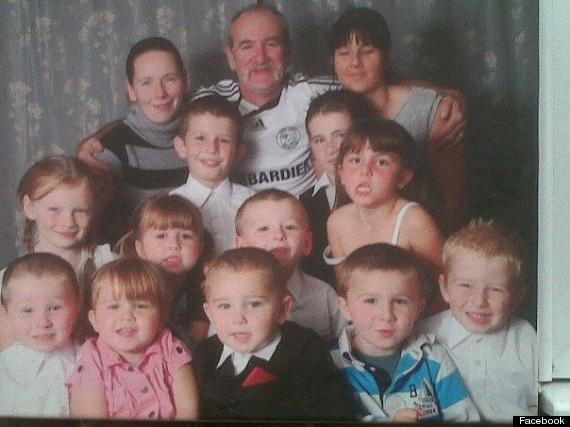 Mike Philpott, back centre, with his children, wife and mistress
Church officials say Mr and Mrs Philpott, who are in custody awaiting trial, will not attend the service in St Mary's Catholic Church in Derby.
The
BBC
reported earlier this month family sources had indicated that Mick and Mairead Philpott will not attend despite wishing to.
Derbyshire Police have appealed for people to show respect and restraint towards mourners who will be at the funeral.
Assistant Chief Constable Steve Cotterill said the day of the funeral will be a sad one for the Philpott family, their friends, the local community and all those affected by the tragedy.
http://www.huffingtonpost.co.uk/2012/06/22/derby-house-fire-mick-philpott-mairead-funeral_n_1617711.html?ncid=edlinkusaolp00000003